We are now Chambless Hall Design + Construction!
As founder and owner of Chambless Hall Interiors, I'm so excited to share some amazing news with you!  For over a decade, we've been transforming homes throughout Walton and Gwinnett Counties (and beyond) with our beautiful, livable, personal designs. Our clients love our integrity and our seamless processes as much as they do our creativity and our custom design solutions.   We're delighted to be expanding the capabilities we offer our clients with design and now, large scale construction.  We are so excited about the addition of Joey Sherrill to the Chambless Hall team as our full-time Construction Manager. Our clients are already saying such positive things about him and the wonderful customer service and attention to detail he brings to the process. During your project you're going to have someone in your house every day for the duration of construction, it makes a huge difference when that person is acting as your advocate with your best interests always in mind.
So what does this mean for you? In short, we are now able to handle the entire process of your project in-house, from the initial concept to the final execution and everything in between! Our new design plus construction approach brings the design and the contracting aspects together under one roof right from the start of your project and that means valuable time- and money-saving benefits, including:
Interior architectural planning and design functionalities are integral pieces of your project.
We begin your project thinking about how you want to live in your home when we're finished. By starting with the end in mind, we're able to think of everything before construction begins, from overall space layouts and structural changes right down to where to locate outlets for lamps and phone chargers!
You won't have to deal with discouraging trips back to the drawing board after you've had your dream home fully designed on paper only to find out it's not possible and/or it blows your budget completely out of the water.
Everyone on your project's team is on the same page which creates a smoother process and amazing results.
It enables us to control the quality of construction you receive as our designs are brought to life in your home.
You have one fee structure and one project schedule so there's less to keep up with.
You get greater efficiency with less downtime waiting around for another part of the team to jump in.
You get fewer headaches due to better communication and less coordination needed to get things done.
You get cohesion between your project's design decisions and what's possible in construction making for less frustration, as well as fewer change orders and delays.
It truly is the best of all worlds when it comes to your home design and renovation projects! I firmly believe this approach provides our clients with the maximum value for their investment, not to mention the most transformational results in how they experience living in their homes.  So if you're looking to remodel your home and want help from the architectural plans to the furnishings and finishing touches, the new Chambless Hall Design + Construction is here to help!
With gratitude,
Kristy Sherrill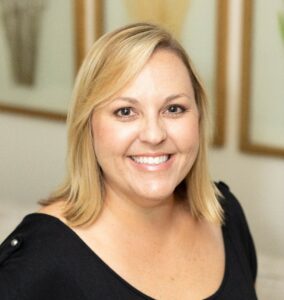 Owner & Principal Designer at Chambless Hall Design + Construction