BATHROOM REMODELING
Transform your bathroom space into a beautiful at-home spa you'll never want to leave.
Learn More
BATHROOM REMODELING
Does your bathroom feel like a relaxing oasis or are there a hodgepodge of toiletries splayed on every surface?
Our Holistic Approach For Your Bathroom Oasis
There are not too many things you can easily rearrange in your bathroom's design without seeking some professional help. Your toilet, cabinets, sink, tub and shower stay where they were built. While the current layout may be functional for the previous owners, it is not for you.
Chambless Hall takes a holistic approach to your bathroom remodel. Rather than having to consult or hire an interior designer, an architect, and a contractor, we can design and build the bathroom oasis you've dreamed about. We will develop the best architectural and interior designs that meet your lifestyle and comfort needs. From conceptual design to toilet paper roll holders, we have the resources and skills to wholly transform your bathroom into your at home spa.
Shouldn't you be able to relax in your bathroom and leave it feeling refreshed?
Your bathroom is a frequently used space in your home and should be a reflection of your lifestyle. Chambless Hall can design the peaceful oasis you deserve that functions the way you do. Oftentimes the small details get overlooked, but we factor in all the details–both big and small. Here are just a few features that we know make a big difference in nearly every bathroom, including:
Increasing storage space with a tall linen cabinet or a wall cabinet on top of counter and build electrical into it
Installing two to three toiletry niches that also allow women to easily shave their legs
Installing a shower head and a hand shower in ever shower which makes cleaning easy
Adding drawer storage to improve organization and functionality
Incorporating trash cans in cabinetry
Adding Bluetooth speaker can lights
Installing dimmers to adjust the level of lighting you prefer
PLANNING YOUR BATHROOM REMODEL
Developing the right plan is really about protecting the investment you are making into your bathroom remodel.
While planning is a large part of any remodeling process, the planning we do prior to construction is far more important than anything we do once construction begins.
One of the many benefits of trusting Chambless Hall for your bathroom remodel is avoiding costly mistakes. Oftentimes people who typically do a bathroom remodel on their own don't end up getting the space they wanted and it doesn't function the way they hoped it would which leave them surprised—in a negative way—because they can never really anticipate what it will look like when it's done.
Start a Conversation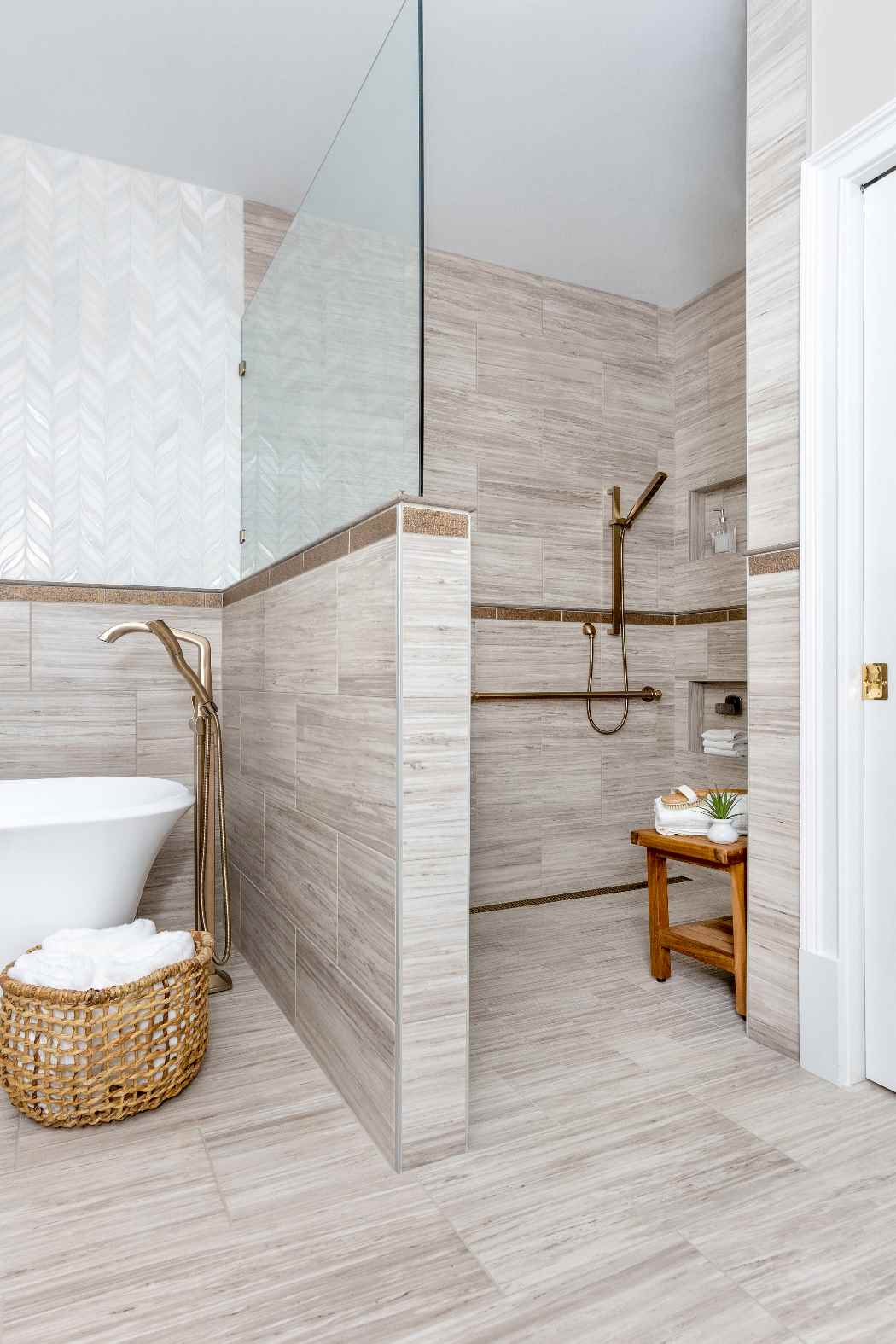 FROM CONCEPT TO COMPLETION
We will handle the macro and micro details of your bathroom remodel, from conception to completion, designing a relaxing oasis that is a true reflection of yourself and functions the way you need it to.
When we are finished, you will go from feeling cramped and disorganized in your bathroom to feeling like it is your at-home spa.
We want to help improve your life by making an impact in the way you live. Our workmanship encompasses a high level of detail and integrity to avoid mistakes and mishaps. Your bathroom should be a relaxing space where you can let your hair down and unwind. Call us today and learn how we can help make it function best for you.

Let's Start a Conversation
We'd love to learn more about you and how we can make your dreams a reality.
Contact Us Today