BASEMENT REMODELING
Transform your basement into a terrace level suite, the perfect man cave or functional family space.
Learn More
BASEMENT REMODELING
Has your basement become a catch-all for excess storage or outgrown toys and tools?
Shouldn't you be able to enjoy your basement and fully utilize it?
The thought of having to grab something from your basement upsets you because you feel like it is an at home storage unit rather than an extended part of your home.
Your basement does not have to be a dark dingy place where boxes get stored. With Chambless Hall's many decades of experience, we will help you utilize that extra space to meet your family's growing needs. Whether it is additional space for your kids or equipping it with the essentials needed for older family members aging in place, we are sure to cover even the smallest of details. Here are some common basement remodels we can help with.
Game rooms
Bedrooms
Workout rooms
Entertainment rooms
We Take a Comprehensive Approach For Your Basement Renovations
Basement remodels are one of the most cost-effective remodeling projects you can do in your home. Each basement's function is different for each homeowner, and there are plenty of ways to make it function for your lifestyle. We make every effort to comprehensively tackle your basement remodel making it a fully functional living space now and as you transition in the future.
Rather than having to consult or hire an interior designer, an architect, and a contractor, we can design, build and finish your basement into the functional space you need. Our forward thinking and attention to detail allow us to develop the best architectural and interior designs that meet your lifestyle and comfort needs to easily transition this space as life transitions. We have the resources and skills to wholly remodel your basement into the ideal kids play space or man cave your home has been missing.
OUR 3 STEPS TO BASEMENT DESIGN
While planning is a large part of any remodeling process, the planning we do prior to construction is far more important than anything we do once construction begins.
Developing the right plan is really about protecting the investment you are making into your basement remodel. Here is our three-step process for designing the basement you need.
Evaluate your overall living situation
Determine your aesthetic preferences
Design a functional space that meets your current and future lifestyle needs
One of the many benefits of trusting Chambless Hall for your basement remodel is avoiding costly mistakes. Oftentimes people who typically finish a basement on their own do not end up getting the space they wanted and it does not function the way they hoped it would which leaves them surprised—in a negative way—because they can never really anticipate what it will look like when it is done.
Start a Conversation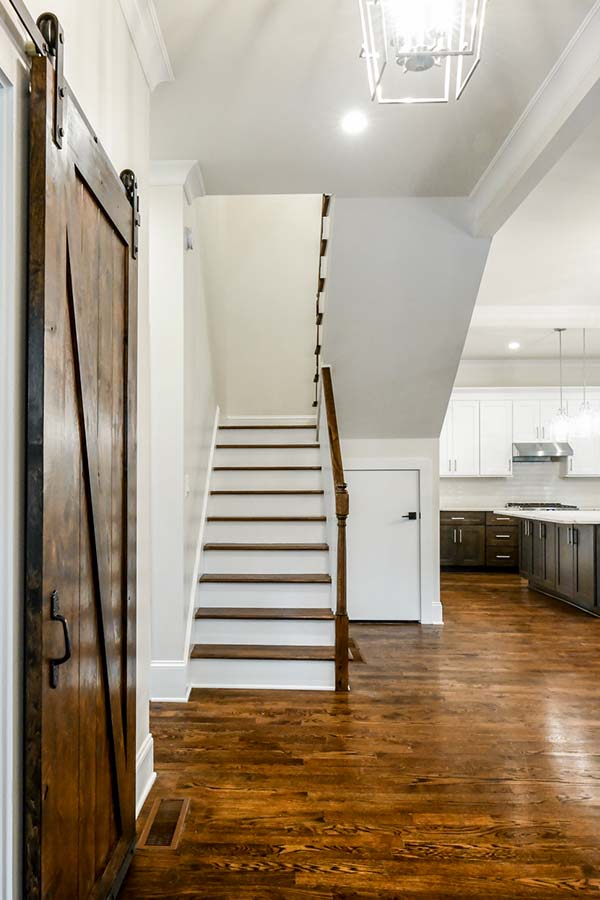 FROM CONCEPT TO COMPLETION
We will handle the macro and micro details of your basement remodel, from conception to completion, designing a functional space that is a true reflection of yourself and easily transitions the way you may need it to.
When we are finished, you will go from feeling that your basement is a wasted space into enjoying and utilizing every square inch of it.
We want to help improve your life by making an impact in the way you live. Our workmanship encompasses a high level of detail and integrity to avoid mistakes and mishaps. Your basement should be that extra space, man cave, entertainment room etc. you can enjoy. Call us today and learn how we can help make it function best for you.

Let's Start a Conversation
We'd love to learn more about you and how we can make your dreams a reality.
Contact Us Today